The QR code development
Amy Yumite 2015-07-30 14:00:01
QR code technology research and development began in the late 1980s. It is an information storage technology, which is based on the development of 1D code. Its advantages are that have a large information capacity and not attached to network and database . While the 1D barcode don't have those advantage .
Currently, the function of the QR code is expanding from the traditional security needs to the marketing function which is based on networking and big data. To become a fulcrum can leverage the traditional industry transformation and upgrading . 
In our huge FMCG market, every single product has a massive demand for variable data printing. In the past The variable data for anti-counterfeiting traceability is limited to the higher value-added or security demands more prominent products. While the QR codes for marketing applications also began to appear in the clothing, food, pharmaceutical, cosmetic, Toys, luxuries goods, tobacco industry, hardware and other industries. Variable data with qr code as the carrier and printing with the help of a flexible and efficient, high adaptability, low cost of ink-jet technology, accelerate the process of the digital label.
Scan the below QR code, visit our website on you phone anytime!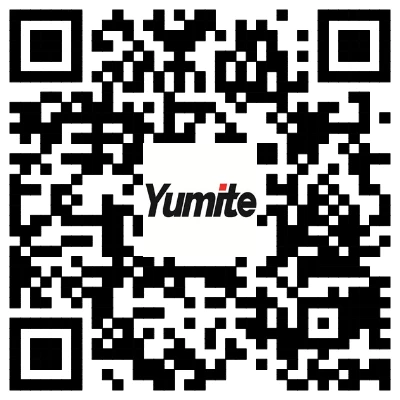 Yumite barcode scanner includes Laser barcode scanner, CCD barcode scanner, Scan engine, QR code scanner.